Welcome to the March Designer Profile collection. Make yourself a cuppa and sit down and let me introduce you to 3 ladies who are making wonderful items in the

Toy Making and Baby Clothes

area.
Cuppa coffee on a Huggleknits coaster.
Carinne (C) from EilishTree
Maria (M) from

LollipopsDaydreams
Yolk (Y) from

COCOYOstore
Mo:
Hello ladies and thank you all for coming forward to be interviewed for this month's Profile Collection. Can I start by asking each of you to introduce yourselves.
C:
Hi Mo, my name is Carinne Meyerink (EilishTree). I am Australian with a Dutch background and have lived in Ballina, Co Mayo for almost 4 years.
M:
My name is Maria Ryan (Lollipops and Daydreams) and I live in Carlow with my family.
Y:
My name is Monika (COCOYOstore) but my artistic nickname is Yolk. I am from Poland and I live in Dublin.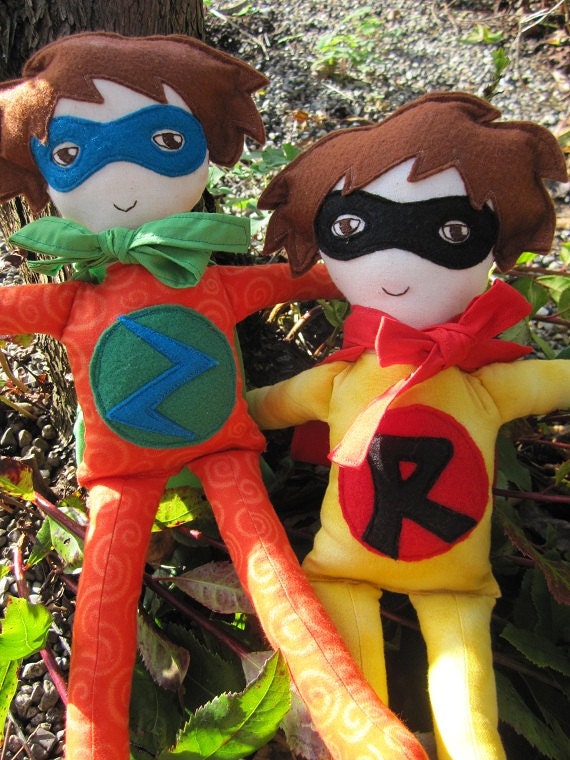 Super Hero doll from Eilishtree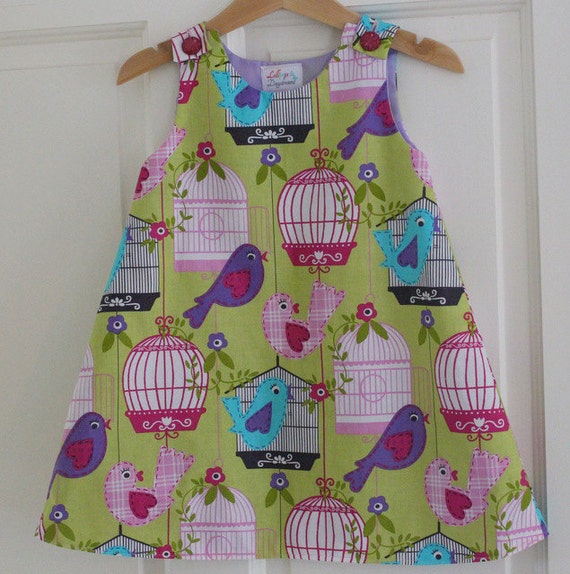 Birdie dress from Lollipops and Daydreams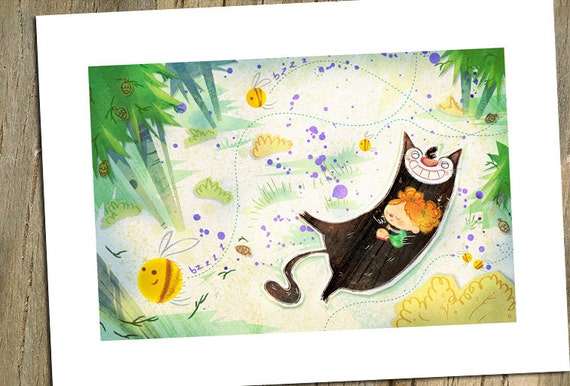 Cat and Girl Print from COCOYOstore
A truly international grouping of creators living in different parts of Ireland. How did you get started?
C:
I have always loved sewing and made my first doll about 15 years ago. Then when I came to Ireland I joined with a group of local crafters and sold some of my creations at a Christmas Craft Fair. After that I set up my shop on Etsy and now hope to combine it with further craft fairs.
M:
My background is in finance but I always had a love for sewing and interior design. Then a few years ago I wanted to get some bunting for my children's room and couldn't find anything I liked within my budget so I bought a sewing machine and some fabric and it grew from there.
Y:
For some years I have been working with animations and illustrations in the virtual world and needed to get back to the pencil and paper of my youth. To the smell of paint and ink, to having my hands dirty, to cut outs! So I bought some equipment and started the next part of my journey.
EilishTree
Lollipops and Daydreams
COCOYOstore
Mo:
Do you have a typical day?
C:
I have 4 children so I sew between school runs, music lessons, sports, making dinner, washing clothes etc. - not unlike a lot of mums out there. My husband is very supportive and as he works from home I sometimes get bigger chunks of time to create.
M:
I too have young children and after the school run in the morning I do a quick check online -email, etsy, facebook - then its fabric cutting and sewing until school is over. I start again after 8 in the evening for a few hours which suits me as I am a night person!! I also have help with the children other days when I need to do a lot of sewing.
Y:
I start my day by feeding my 2 kittens, Sherman and Mako. Following my morning exercise I sit and create. I love the freedom to be able to make what I like. As well as nursery prints I also make soft toys.
EilishTree
Lollipops and Daydreams
COCOYOstore
Mo:
Busy ladies. What are your future ambitions?
C:
My superhero dolls have proved to be very popular so I will continue with them. I have decided to expand into selling patterns for my dolls and am working on other designs including a monster rag doll and a smaller one with inter-changeable cloths, a bit like a cloth barbie.....
M:
I hope to expand into fabric design and design more little girl dresses. My ultimate goal is to have a complete range of children's wear.
Y:
While I continue to make my nursery prints and toys I am dreaming of having a small studio where a group of women could work together and support each other with ideas and experience.
Mo:
Do you have any designers, crafters etc. that you follow and get inspiration from?
C:
I really like the paintings of Lindy Longhurst on Etsy because they are bright, bold and based on myths and fairy tales. Also Sarah Jane's blog is great with some excellent free tutorials to use with her fabrics.
M:
I love to see what other crafters make and I love Pinterest for that. I also follow a number of bloggers - Tori Jayne for example. The online support network is so important when you mostly work on your own.
Y:
I love rummaging through the resources of Pinterest too. Its an amazing treasury. My greatest role model would have to be Uli Meyer and his studio of animation where I was fortunate to work. Also I just love the beauty of everyday life.
Mo:
We have loads to look forward to from you all. In the meantime, do you have any advice for new crafters?
C:
Enjoy making first, don't always think about your target audience or selling. Just enjoy the creative process!
M:
My first piece of advice is to persevere, keep growing with your skills and learning. Also register for tax and don't expect to make a profit straight away!! Believe in yourself, have patience and you will get there!
Y:
Do what you love and be open to the beauty around you.
Mo:
Thank you all so much for taking part in the interview and sharing with us. You have such a range of wonderful work, and all so different. Very inspirational. Now all we need know is how to find you, the links to your shops etc
C:
Find EilishTree on Facebook:

EilishTree
Find my blog:
http://eilishtree.blogspot.i
e
M:
Y:
website :
cocoystore
facebook:

cocoyolk
That's if for this month. It has been great getting to know 3 new crafters on such different journeys and with an amazing collection of creations.
You too can be included in future collections if you are a member of Etsy Ireland and create in any of the following areas
April - Vintage
May - Paper craft
June - Textiles incl Weaving and Spinning
July - Woodwork and Rushwork
August - Sewing incl Patchwork
September - Knitting and Crochet
October - Other Crafts
November - Christmas Crafts
December - To be decided
A maximum of 5 crafters will be interviewed and highlighted each month. Some categories are already nearly full so get in touch soon if you want to be sure of your place.
Next month its
Vintage (jewellery section full)
- cant
wait.......
Cheers for now
Mo
huggleknits