Getting to Know You
is a monthly slot where the
Etsy Ireland team
greets another team with a 50-50 cross team treasury and gives them a little exposure on our team blog. The idea is to mutually promote (and admire) shops from both teams.
With Autumn in the air, I had harvest, Halloween, and rustic decor in mind when I went in search of a team to feature. So this month, our guests are the
Where Rustics Reign team
.
1196 shops strong, they are a large team like us and, as the name suggests, membership is open to anyone with a passion for rustics. They welcome anyone with an interest in what you'd find in a log cabin or barn, or on a ranch, farm, etc. Think country cottage, homestead, patchwork, burlap, upcycled wooden crates, vintage homeware and you get the idea. Search for their items using the tag Rustics Reign Team. (Search for our team items with the tag craftyirelandteam)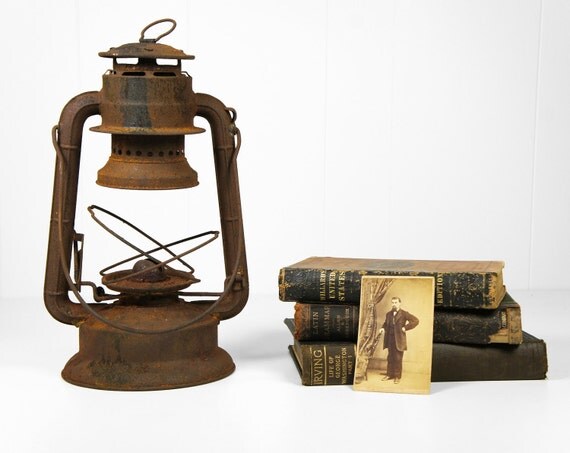 Vintage rusty lantern by Hoof & Antler, the Where Rustics Reign team
And here is the 50-50 treasury below. Please do click, comment, heart and share and show our guests a warm Irish welcome :-)
Getting to Know you Treasury, where ETSY IRELAND greets another team each month. Our October guests are the WHERE RUSTICS REIGN team. This treasury and your team will be featured on the Irish team blog shortly:http://etsyireland.blogspot.ie/index.html

...