Autumn sunshine...
Wow its September already, where did the summer go.....

This month I would like to introduce you to Mary from
queenofcuffs
Baby class.....
Hi Mary, great to meet you and thank you for agreeing to be my Designer of the Month for September.

Tell us a bit about yourself, what do you do?
Thanks Mo for having me here. I think of myself as a textile artist. I am in fact a graphic designer hanging in there until I can be a full time textile artist!! I make a mix of textile jewellery, pendants, brooches, bracelets and of course - cuffs. They are a diverse collection at times, from pale bridal to wicked dark renaissance.
how did you get involved with crafting?
Mary:
I have always 'played' with textiles, it is my passion.

At art collage I qualified as a graphic designer - mostly because at that time the 'good jobs' were in commercial art. It has given me a steady living and lots of creative fun over the years but I always managed to double job. I started with a designer knitwear label 'MollyLamb' and at one time managed to sell a collection in fashionable shops! I also sold textile art in galleries.

Queenofcuffs came about following my experimenting with small embroidery projects and making fabric jewellery items for friends - then I found Etsy and that was magic.
Mo:
describe a typical day, if you have one....
Mary:
A typical day would be me working at my computer doing artwork for butter or cheese labels or menus for restaurants. (with frequent looks at my Etsy shop / fav blogs + facebook pages)

Lunch time I squeeze in some machine embroidery if I can, as light is good.

As soon as clients are gone home I get my fabric and needles out and will often be working until

3am

with late night music channels on TV !!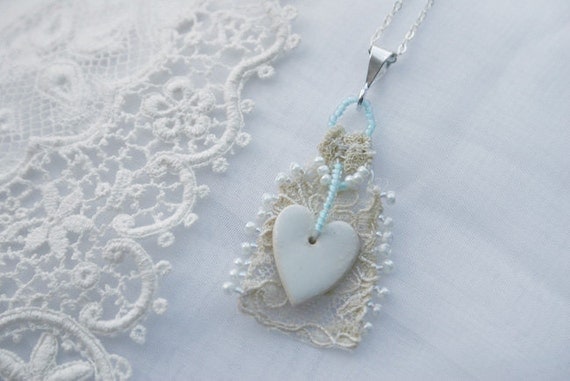 Mo :
Wow, you are a busy woman. Any future goals or ambitions?
Definitely give up the day job and create full time.

I would love much more space . . . a studio - but that may be a dream too far.

I certainly want to do more embroidery projects and experiment further with dyeing.

So many things I dream of doing . . . so many !
Mo :
Are there any Designers, blogs, crafters, arty people that you follow and why?
Mary:
I am ashamed of the time I spend looking at beautiful items on my favourite blogs and on pinterest.

It both inspires and depresses me. ( I either want to get making straight away or think I will never be as wonderful as the artists I see !)

The internet for me is one huge book of images I am addicted to looking at.

My bookmarked pages are massive - so many favourites.

I follow many contemporary embroidery artists including the stunning Karen Ruane and Jude Hill (Spirit Cloth) Also . . . Stitch and cloth . . . The 7thMagpie . .

. Hens Teeth . . .the list goes on
Mo :
Do you have any advice for new crafters?
Mary:
My advice to new crafters would be very Nike .... 'just do it'.
Experiment with techniques - use your family and friends as reviewers.

Use the fantastic network of advice on etsy Ireland - the answers are all there!

Have items at various levels of pricing. Markets are great places for feedback.

Crafters tend to create in a vacuum and connecting with other like minded people is vital.
Mo:
and where can we find you?
Mary:
any of these links -
Mo:
It was

great to talk to you Mary.

I just love your work, so intricate.

I am sure there
are many
people who will read this article who will feel the same.

Best of luck with your
shop and
hopefully someday soon you will realise your dream to be doing what you do full
Mary:
thanks so much Mo for having me on here for September.

I really appreciate it.
Well that's it for this month.

I wish you all continued success with your crafting endeavours and catch up with you in October.