February brings us the romance of Valentine's Day, like all holidays, a potentially busy time for Etsy sellers. For this month's Getting to Know You spot, I thought I'd bring you a romantic fairytale, Etsy style.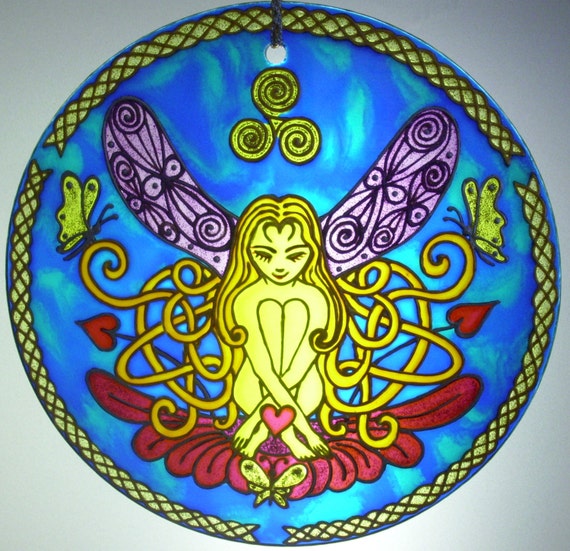 Celtic dreaming fairy suncatcher by Gloine Glory, Ireland.
Getting to Know You
is a monthly feature where Etsy Ireland team greets another team with a 50-50 cross team treasury and gives them a little exposure on our blog. The idea is to introduce ourselves and mutually promote.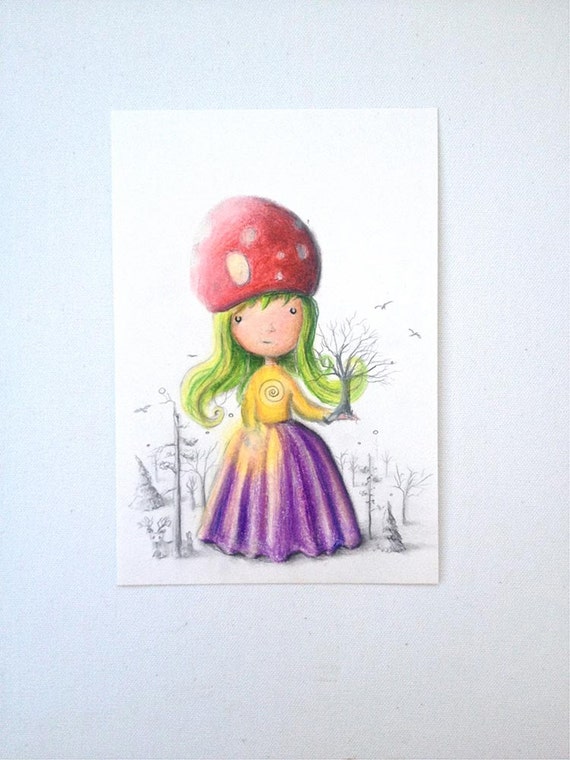 surreal illustration by Scott Mills, FFF team
This month we would like to say hello (and send some Irish magic) to the
Fantasy, Fairytale and Folklore team.
Similar to us, they are a large team, boasting 1001 members. Unlike us, they are not linked geographically (or by heritage) but through a love of all things magical. They describe themselves so gently as 'an innocent place for people to gather together to find others who share their love of everything Fairy, who believe in the beauty of fairy tales, folklore and mythology and its expression in art.'
To join the group you should be creating art or handcrafting goods befitting of the team title. The team objective is to actively exchange tips and ideas to help each other grow their businesses and to promote, for example through inspiring, magical treasuries. You can find these enchanting artists on Facebook
HERE
.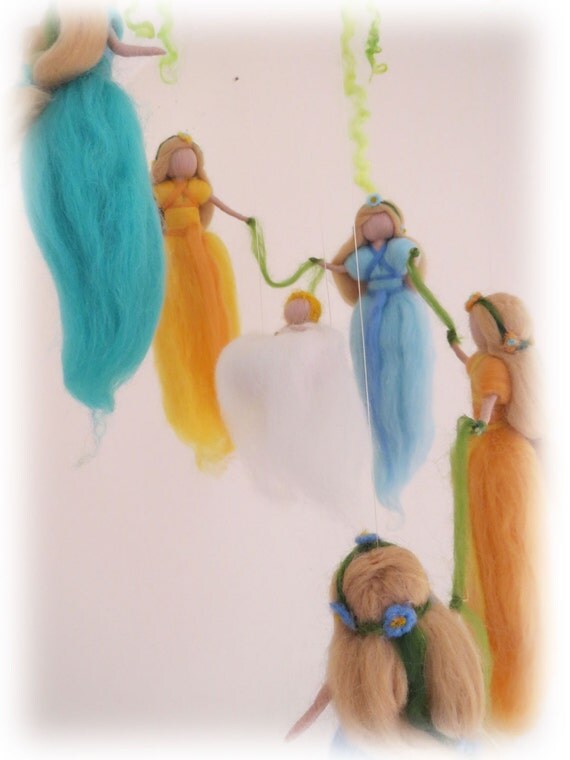 Fairy mobile by Lively Sheep, Ireland
What better place for a fairy gathering than the emerald isle? Ireland is a mystical country with a rich heritage of myth and legend, a country with a strong tradition of storytelling and a hint of magic.
Etsy Ireland Team
would like to flutter our wings and blow some fairy dust your way. We are a team of over 1000 artists, artisans, vintage sellers and craft suppliers. Our members are either born in and/or living in Ireland. Our main aim is to build a stronger craft community within Ireland, and on Etsy, to share ideas and tips and spread the word about our fantastic creations. We work together to help each other build the best possible buying experience for our customers. As we Irish don't take ourselves terribly seriously, we like to chat and have some fun too!
Here is our Valentine gift to our February guests, an Irish fairytale romance, composed of listings from both teams. All Irish tales have a moral. As the author of this Valentine's tale, my underlying message is don't sit around waiting for love; learn to love yourself first and actively go seek what you desire and deserve, whatever that may be. If you follow the 'story' linearly you may interpret this tale in your own words with your own twists to the plot. Have fun!
For this month's Getting to Know You spot ETSY IRELAND TEAM sends some romantic fairy dust to the FANTASTY, FAIRYTALE & FOLKLORE TEAM. Keep an eye on our blog http://etsyireland.blogspot.ie/p/home-page.html this Thursday