Hello Crafty Peeps!
Eyes Open Ireland returns this week with a post from
Carys Says....
Saint Patrick's College Chapel and grounds, Maynooth, Co. Kildare
"The chapel is a gorgeous building both inside and out, with a preposterously tall spire, and is surrounded by interesting college buildings, quads, gardens, and lovely grounds. The grounds and gardens make for a nice walk and retreat on a sunny day, and are free for the public to stroll in as far as I'm aware! The chapel itself is a very peaceful space which is lovely to go and sit in for quiet contemplation, so long as the organist doesn't start practicing.
I chose the chapel in particular as it has a special significance to my life. In 2006, I was invited to work on a conservation and restoration project in the chapel building. Here, I worked as part of a team that were involved with re-applying decoration to the side chapels. The artwork inside the chapel is remarkable, and as such working on the job was very intimidating at times! Altogether I spent 10 months on the job, and frequently felt like pinching myself for most of it as it was one of the most enjoyable times of my life, and I just couldn't believe such a wonderful opportunity had come my way. It led to me settling in Ireland for the next five years (I'm from the UK originally) where I still live today!
When I started the job, there were a few hiccoughs in the progress of the restoration, so I had to return to the UK for a few months until the chapel was ready for the decoration. It was during that period that I started making cards. My first few attempts were based on trying (not all that well!) to replicated the decorative patterns and style of the chapel walls in some way. This was when I started to stitch around the outlines of the patterns on cards I was making. The cards I make now have evolved quite a lot since then in the design and subject matter, but the execution is still almost exactly the same, so in a way I feel that the place has had a direct influence on what I make today
Thank you Carys for sharing your fab pictures with us!
Check out Carys' Hand stitched cards in her Etsy shop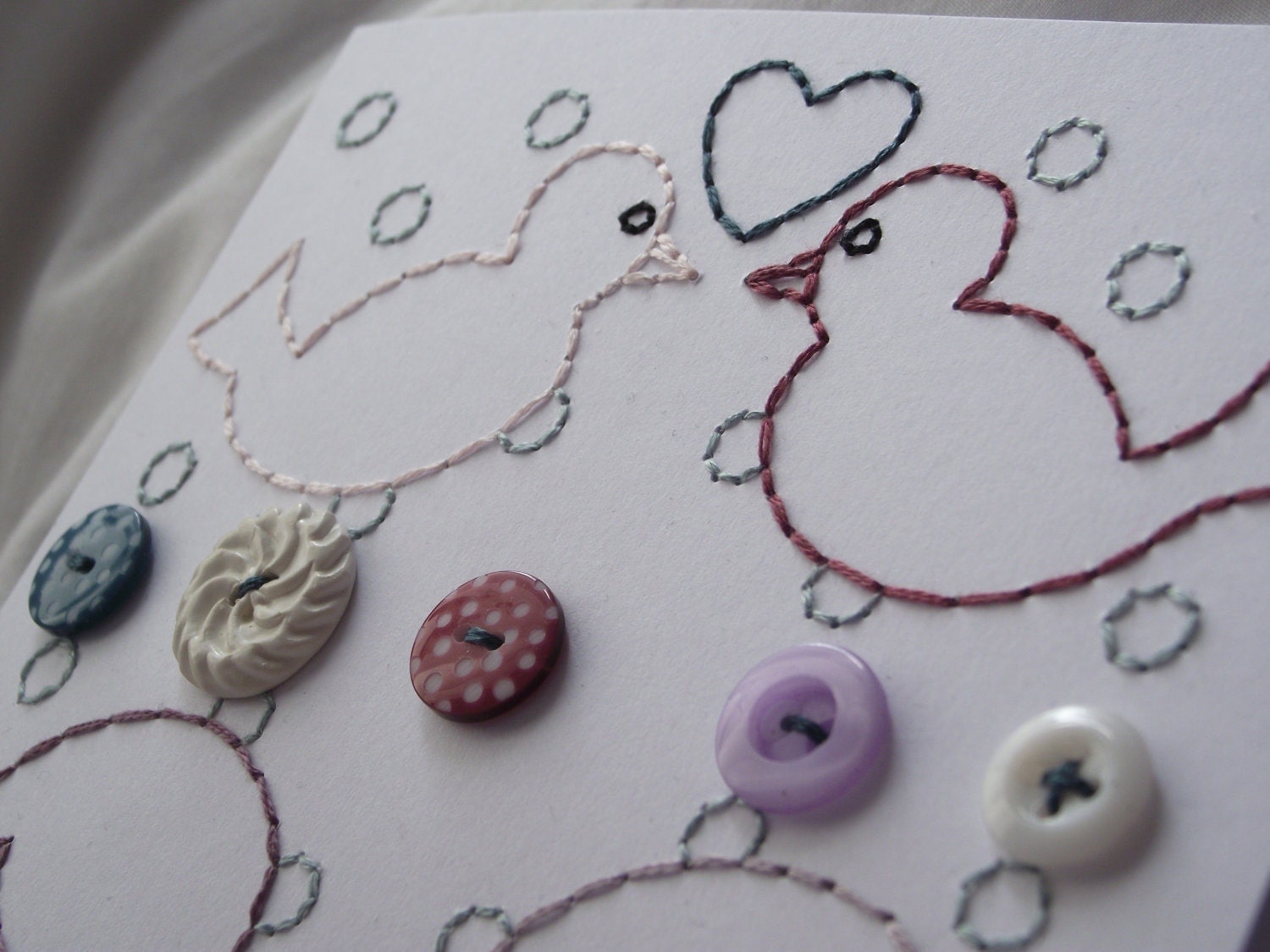 If you would like to take part in Eyes Open Ireland
Until Next Time